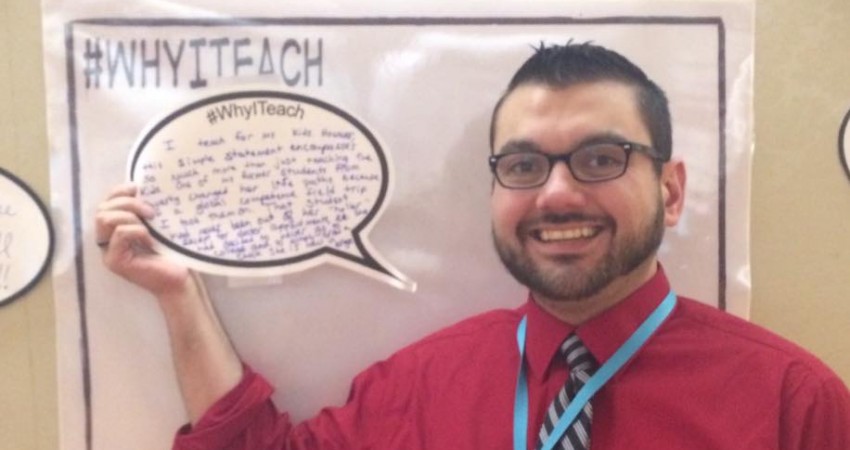 World Language educators from all over the state gathered in Louisville this weekend for the Kentucky World Language Association Annual Conference. Among learning, sharing, and crossing the bridge to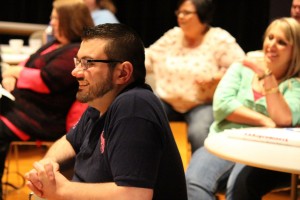 proficiency, the event's theme, the Association honored several teachers with an awards ceremony. Through the American Association of Teachers of Spanish and Portuguese,  the Outstanding Teacher of the Year went to Emmanuel Anama-Green of Harlan County High School, a KVEC and Holler Fellow!
Emmanuel is a leader not only in his school and district, but across the region and state through his Learning Innovations, community service on Boards and Councils, as well as the Kentucky Department of Education World Language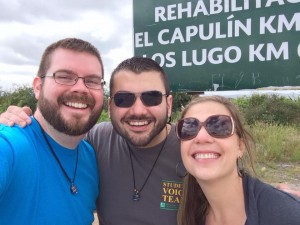 Cadre. Earlier this year his expertise in classroom technology, From high poverty to the globe, via world languages, were published through Kentucky Teacher and here on the Holler. From traveling to Spanish speaking countries for higher learning the past two summers to now hosting an exchange student in his home, Emmanuel has dedicated his life to connecting his Appalachian home community to the celebration of familiar global cultures of beauty and resilience.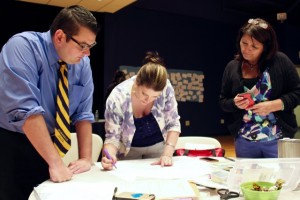 Along with other outstanding Spanish teachers in the region, Emmanuel was recently selected by the Kentucky Valley Educational Cooperative as a Holler Fellow for the coming academic year to work with the Holler Team and use their teaching talent and classroom experiences with online learning to boost digital cross-district connecting and help shape the next phase of the Holler. See him in action in this "Day Inside a Harlan County School" video, connect with him @eanama, and enjoy his full bio below. 
A Day Inside Harlan County Schools from The Holler on Vimeo.
---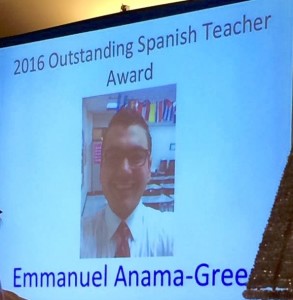 Emmanuel Anama-Green is a native of Owsley County, Kentucky, and currently resides in Harlan County, Kentucky. His father was a doctor from the Philippine Islands (although he did not meet him until age 28), and his mother is a native of Kentucky. He has attained a Master of Arts in Teaching degree in Spanish Grades P-12, from Morehead State University; a Bachelor of Arts with a major in Spanish and minor in International Studies with honors of Cum Laude, also from Morehead State University; and an Associate in Arts degree with honors of High Distinction, from Southeast Community College in Cumberland/Whitesburg. His scores on the Spanish Content Area PRAXIS exam were among the highest of his peers.
Mr. Anama-Green completed two study abroad experiences in Spain (UVa.-Wise, 2003) and Costa Rica (Kentucky Institute for International Studies, 2004) while obtaining his Bachelor of Arts degree. After completion of his Bachelor's degree, Mr. Anama-Green volunteered his time in Ecuador from May of 2005 to April of 2008 (about 2 ½ years). While volunteering in Ecuador, Mr. Anama-Green was also able to earn his
Teaching English as a Foreign Language (TEFL) 
certifications to be able to teach English to speakers of other languages in any country in the world. 
In addition to his Master's degree, Mr. Anama-Green has also completed the 2012 Mountain Writing Project, granting him an addi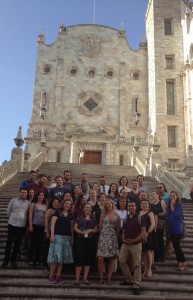 tional six graduate hours in English at the close of December 2012. Mr. Anama-Green had the privilege to participate in the 2013 National Endowment for the Humanities Summer Seminar (a competitive program, with Mr. Anama-Green being the only participant from Kentucky) in Shepherdstown, West Virginia, near Washington, DC.
During the summers of 2014 and 2015, Mr. Anama-Green has been able to study abroad for 6 weeks each summer in Guanajuato, Mexico through Southern Oregon University in the pursuit of his Rank I in Spanish language and culture. During the summer of 2016, Mr. Anama-Green studied French courses abroad in the Dominican Republic for a period of three weeks.
In addition to Spanish teaching certification in the state of Kentucky, Mr. Anama-Green holds certifications in English grades 5-9, grades 8-12, and English as a Second Language (P-12). He is also able to teach dual-credit English for college credit. 
Professionally, Mr. Anama-Green is involved in a number of state educational organizations. However, he values his role as a state board member for the
Kentucky World Language Association
most of all. 
In his classroom, Anama-Green utilizes a wealth of technology integration. His normal teaching methodology and pedagogy involves students creating websites in Spanish for unit assessments, making phones calls to restaurants and hotels in Spanish-speaking countries via Skype®, having students create recordings of themselves speaking Spanish, etc., and an infinite number of other technology devices and programs.