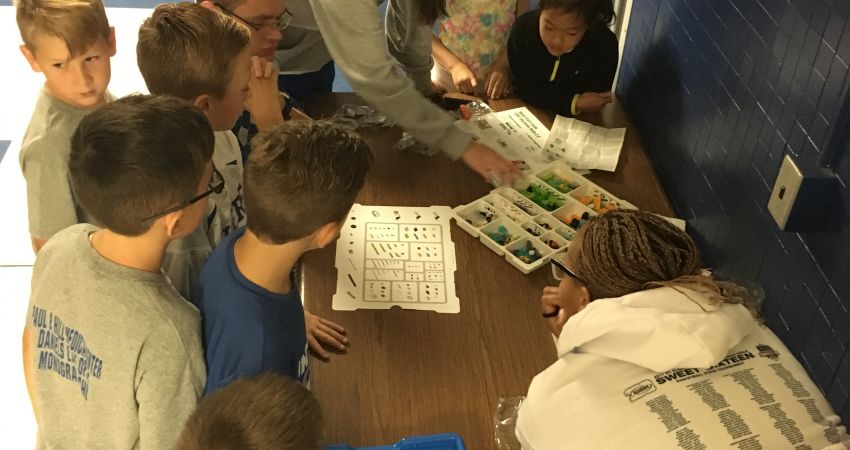 While being a student in the Paintsville School District, Laura Carroll dreamed of returning home and becoming a teacher in the district.  She is in her fifth year of teaching at Paintsville Elementary having taught 4th/5th split class, 5th grade reading and now in her third year teaching the third grade.
Laura embraces interesting teaching techniques which make learning fun and effective for her students.  Earning an "Innovation Grant" award from the Kentucky Valley Educational Cooperative (KVEC), Laura used the funding to purchase the Lego WeDo Kit 2.0 in order to introduce her students to a greater understanding of engineering, coding, and problem-solving.
As part of her project funded through the KVEC  "Race to the Top" federal funding by the U.S. Department of Education, Laura was one of over 100 instructors who presented at the Forging Innovation in Rural Education (FIRE) Summit, a multi-district K-12 educational professional learning event October 25 in Pikeville, KY.  More than 17,000 viewers, from 15 countries and 42 states, tuned in to the live stream provided by KVEC's digital platform the Holler to watch Laura's and the other presentations.
Laura said "I chose this project because of the shift in education toward engineering, coding, and problem-solving.  I felt like this was something I was not providing my students with.  If my job is to prepare them for the future I knew I had to implement instruction that would be geared toward these 21st-century skills.  Unfortunately, I realized I lacked some of these skills myself.  Therefore, I searched for a program that would not only help my students but be user-friendly for me.
She added "The Lego WeDo Kit 2.0 does just that!  It allows students to create their own robots and code them.  It is super easy to use.  I also love how the robotic lessons are structured around the Next Generation Science Standards.  These new standards are centered on student creating models.  Making models with the Legos is very practical because students can reuse them year after year.   Not only has this project allowed me to incorporate 21st Century skills but it has also helped me meet the rigor of the Next Generation Science Standards."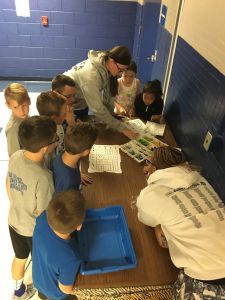 Laura loves teaching and sees it as a calling. "Most everyone in my family is a teacher.  I feel like this is what led me to education!  It just comes second nature to me because it is what I grew up around."
"I love the environment that a school holds not only for students but for teachers too" Laura continued.   "Paintsville Elementary School is the best place to work.  We are truly like family here.  There isn't a day that I dread coming to work.  As a student in the Paintsville Independent School District, I always hoped I would have the opportunity to work here as a teacher.  Teaching here is everything I thought it would be.  I love our students and parents."  
Laura and fellow teachers shared the innovations planned for their students using the "Innovation Grants" awarded through the ARI and sought feedback from their colleagues at the FIRE Summit. Demonstrations included drone design and build, robotics, aviation, tele-medicine, advanced manufacturing, student publishing, and much more.
With some of the region's most innovative leaders and learners, presenters showed off cutting-edge strategies and technologies that will be used in the classroom over this school year and many years to come.  Presenters will return in April 2018 to report on the progress of their grants and share stories from the classroom and their schools.
Laura Carroll's and the other presentations can be found on the www.theholler.org.