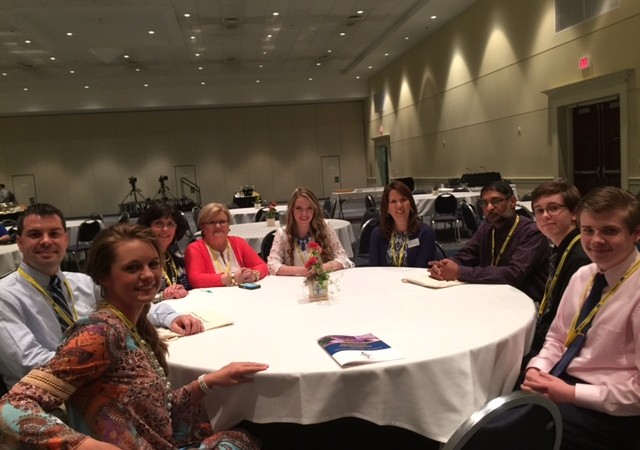 Students from four counties representing the KY Valley Educational Cooperative (KVEC) S.T.A.R.S. (Students Transforming Appalachia with Real-world Solutions) shared their entrepreneurial projects and ideas for the future of the region at the East Kentucky Leadership Conference in Morehead, KY on Friday April 29.
The students kicked off the second day of the conference with a 45 minute presentation before the audience broke into smaller groups to discuss a variety of topics on improving the quality of life in eastern Kentucky.
The presentations included: 3-D Printing and Pediactric Cast Design Jon Luc Carlin and Jared Muller  Belfry High School  under the direction of Dr. Haridas Chandran;
Glow in the Dark Horse Shoe  Emily Fairchild  Johnson Central High School under the direction of Jarred Gibson and Frank Ratliff;
Cameron Wright of Letcher County and Stacey Fugate of Hazard Independent discussed the KVEC Race to the Top Student Senate and the need for students to be offered leadership opportunities.
KVEC Student Voice lead Kelli Thompson introduced the students.