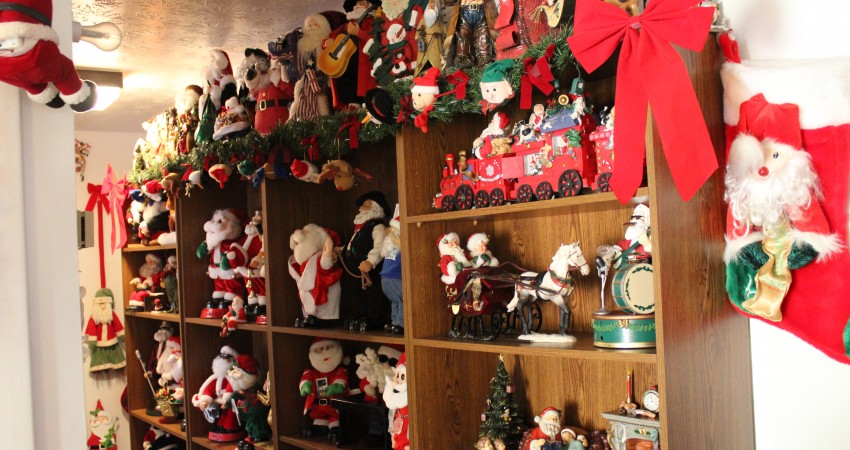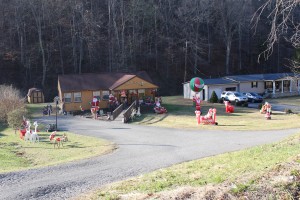 How many Santa Clauses have you seen in a house during the holiday season, one or two? Maybe five or six? How about 1,315? Well, Mrs. Alice Mason from Highway 931 has 1,315 Santa Clauses in and around her home. Alice has been collecting Santa Clauses for 43 years, since 1973. She has 383 Santa ornaments on her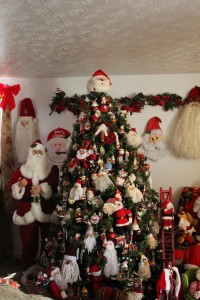 tree, and over 50 outside, including inflatables and wooden ones. She loves to do Santa puzzles and glue them to frame for display in her house. She has seven hanging around her home that she has put together. Around the middle of October, she starts taking everything off the shelves for her Santas, from kitchen to bathroom.
It is a family tradition on Thanksgiving; the males in Alice's family gather at her home and immediately begin working on the Santa displays.  With each male ranging from son to grandson having their very own specifically detailed job, begin working and do not stop until they are  called inside to take a break and give thanks.  While the true meaning of Thanksgiving is never overlooked as they take time to remember why they celebrate this day, they are diligently back out and continue their work on the Santa's.  Once the guys have gotten all displays up and ready for viewing, Alice's granddaughters go through each battery powered one making sure that they have fresh batteries for the years event.  Alice displays her Santa Clauses from around October(inside the home) through the New Year.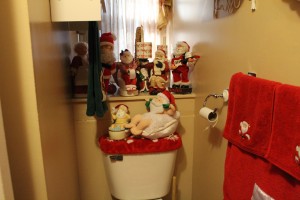 How did this all begin? In 1970's she was visiting one of her friends, Sandra Hatton. Although it was July, Sandra had Santa Clauses out on her coffee table. Alice asked her why she had them out in the middle of summer, and Sandra told her she loved to look at them. That inspired Alice to start collecting them from that point forward. She previously taught head start, and around Christmas time the staff would bring all the kids to Alice's house to show them all her Santas. Alice loves to show them off, which is one of her many joys in the holidays! According to Alice, "Anyone is welcome to come see them!"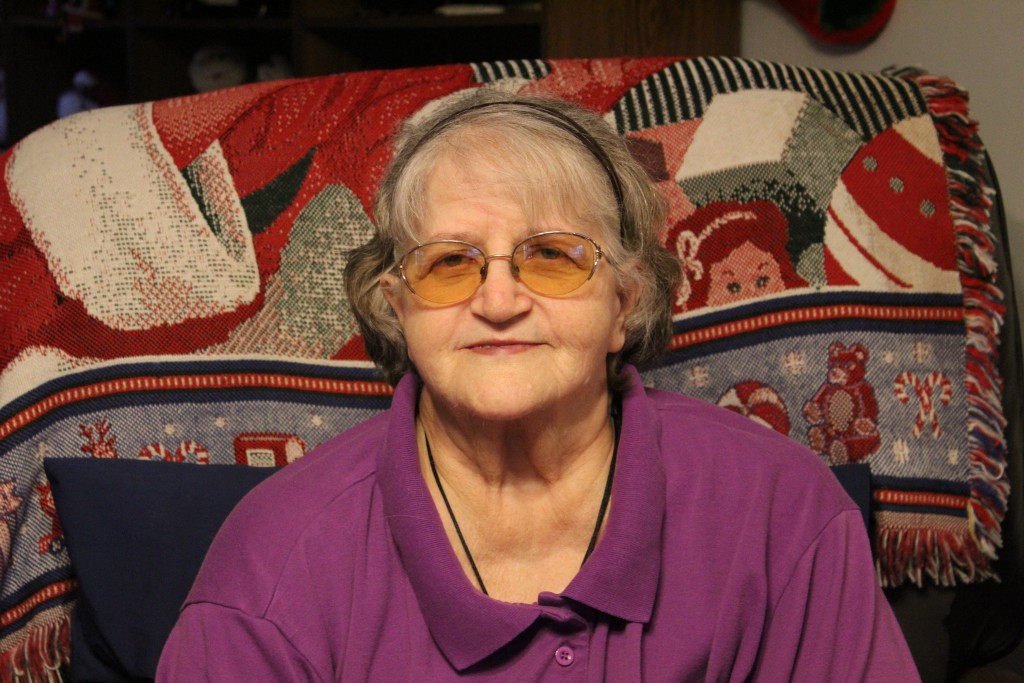 Alice has collected so many Santas over the years, and she loves each and every one. Each one has its own story; they all are unique. She does not have one that repeats. And as the New Year begins, Alice is ready for her Santa's to be put away. Once again, her family gathers to dismantle the beautiful displays and store them for the following years festivities.  Alice is a very strong and determined woman that has instilled the value of family and traditions in her children as well as they in their children.  Some say "it takes a village" or in this case, "it takes a Mason."
This one is her favorite: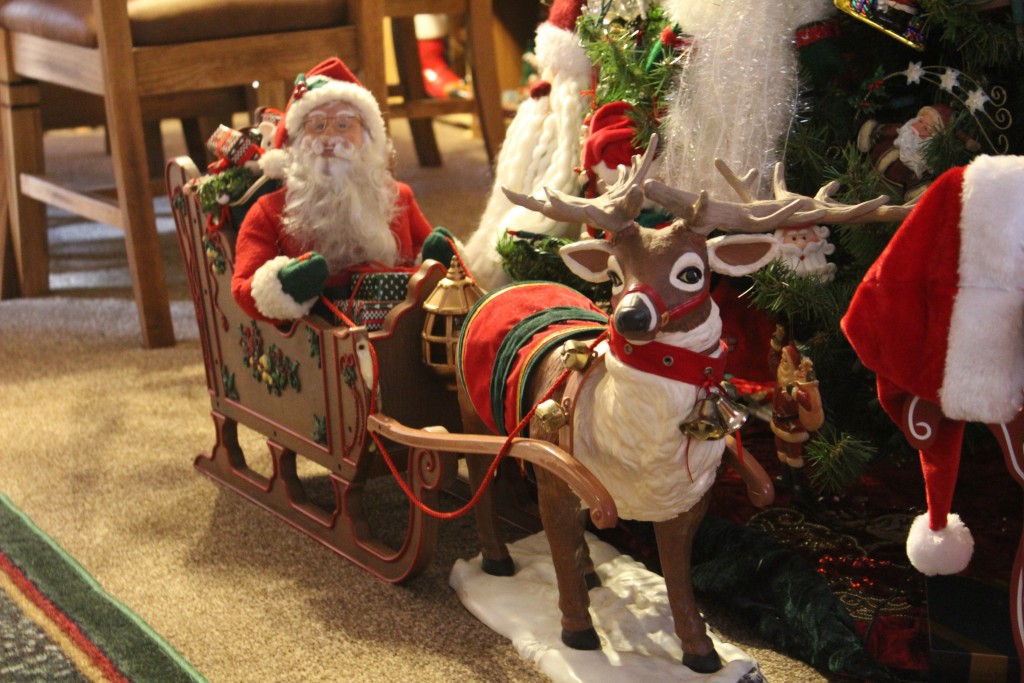 These were her first ever Santa Clauses: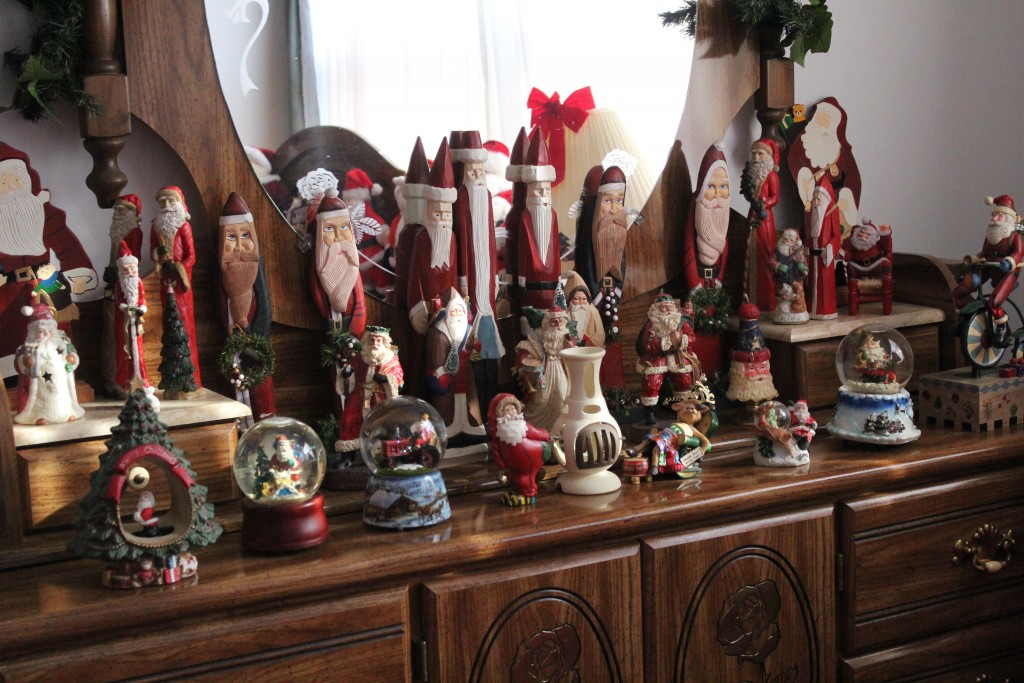 Extra photos:
The Author