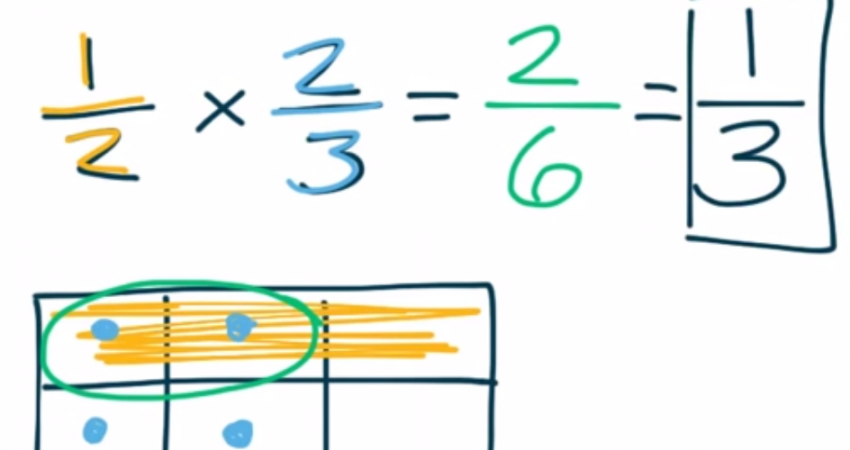 Below are excerpts from Mrs. Salyers' Classroom for Educators, a new blog for educators and students, specifically in math.

I want to introduce you to the world of a 'Virtual Teacher'. A teacher that is there 24/7 without actually being there. You can create or find video lessons that match what you are teaching and post to your online classroom for students to view over and over. If the students forget, no matter where they are at, they will always have the video to watch. If this is something new to you, GOOD! I want to challenge you to step out of your comfort zone and try something new. You're an educator, you adapt well to change. 😉
Read on at http://mrssalyersclassroomforeducators.weebly.com/blog/how-do-i-do-this-i-forgot
---
Mrs. Salyers' Youtube page offers dozens of video lessons, like this one on multiplying fractions by fractions:
---
Once you have the students engaged with your lesson you can raise the student engagement just a little bit more by utilizing a couple of different technology devices and features.
You will need an iPad and an Apple TV. You can enable your iPads Air Play feature and mirror everything that your iPad has on its screen to a TV in your classroom.
Are your students working in groups and you want to display their work so that other students can see it? Then turn on the camera while the Air Play feature is on. This will allow you to show their work on your TV screen instantaneously! It's like having a wireless document camera in your hands.
Continue reading this post at http://mrssalyersclassroomforeducators.weebly.com/blog/raise-student-engagement-with-one-ipad
Mrs. Salyers teaches at W.R. Castle Elementary in Johnson County. You can contact her here on the Holler @mrssalyers.