KVEC's FIRECAST highlights creative and determined educators building their classrooms into a one of a kind experience. Our goal is to showcase classroom innovations and inspire others to help change the narrative of Eastern Kentucky.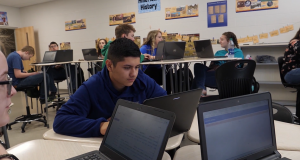 Summit Learning aims to give students the opportunity to reach their full potential and teachers the tools they need to meet the unique needs and interests of each student.  Summit supports the personalization of learning through real-time data, increased rigor and high expectations for student success. Summit allows a unique flexibility that supports students in achieving their goals and mastering their content. This can mean that if a student doesn't succeed the first time and needs additional support from teachers and mentors to create a goal, can make a plan and work towards it. The flexibility also allows students who have mastered specific content to move on and to be challenged in a way that supports their learning. Utilizing the platform allows teachers to know which students need to be challenged differently. In order to close the education gap, we must find ways to personalize instruction for students so they are always engaged and ready to learn.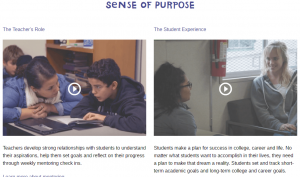 Contact [email protected] or [email protected] to learn more about Summit Learning and how to get involved!
To learn more about FIRECAST and how to get your school involved, or just to watch previous episodes visit www.theholler.org/firecast.