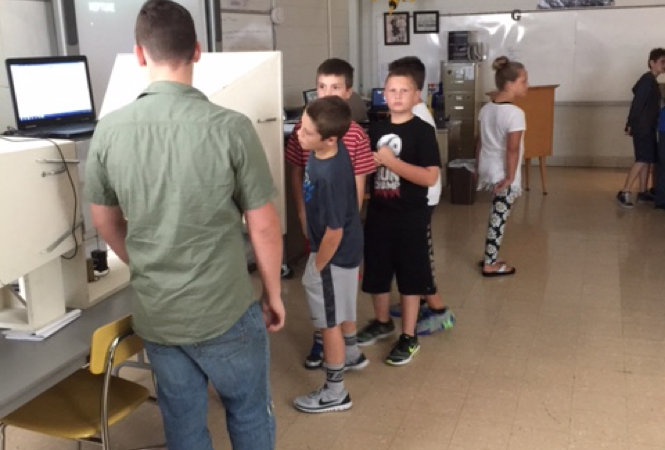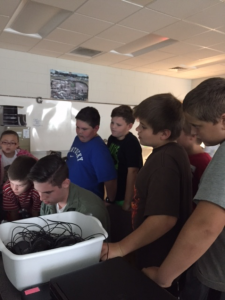 NASA launched three United States Astronauts into space to serve time on the International Space Station on Friday September 23, 2016.  To celebrate the event, the Engineering and Aerospace Science students at Middlesboro High School put together a space display.
The event involved stations titled "How and What Astronauts Eat," "What Are Nebulas," "The Mars Mission," "The International Space Station," "How Do Robots and Machines Work In Space," and "It's Literally Rocket Science."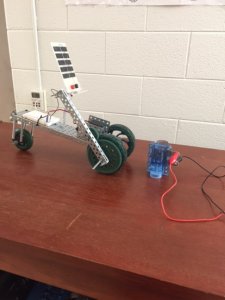 Students toured the classroom and interacted with live videos from the international space station, a moon bot, a solar powered and hydrogen powered robot, videos and slide shows created from high definition images from space missions, a flight simulator using Flight Sim-x, as well as looked at wing foils and their performance within the wind tunnel. Students from Middlesboro High School and Middle School took part in the event and interacted with our students in the Air & Space and Engineering programs.  The event culminated with a live broadcast from NASA TV of the launch on Friday afternoon.
The Appalachian Technology Institute (ATI) was designed to bring world-class educational opportunities to students in the mountains and to stimulate economic growth. The core philosophy of the ATI is to not only expose students to courses such as computer programming, aviation and aerospace engineering, but also to enhance skills in critical thinking, creativity and collaboration. Over 500 students now participate in these courses across the Kentucky Valley Educational Cooperative, including in Middlesboro Independent School District. 
Click here to read more about ATI and brand new expansions with the Holler!