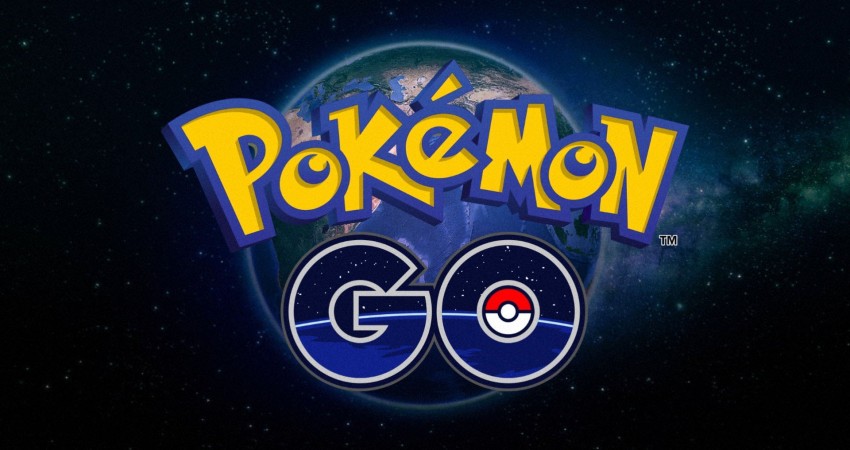 Have you driven through a downtown lately?  Something is happening, the streets are full of people.  Suddenly our sleepy little downtowns look alive and active, buzzing with friends and strangers laughing and pointing at places for other people to visit.  Is this an economic revival, have we had an influx of young people moving back home?  No. Pokémon Go has taken over the smart phones of people of all ages.  The result is rural downtowns booming with sudden activity.  This breaks down that wall we've been hiding behind since our smart phones became a part of our everyday lives.  Social media and gaming can now be interactive and in-person events with our friends.
Pokémon was first released as a Game Boy game in the United States in 1998, it was a cultural phenomenon then, but admittedly one that I missed out on.  I knew that suddenly every store had a Pikachu (popular character) display in their kids' section, but that was the extent of my knowledge.  The game evolved over years, always encouraging its young audience to find ways to collaborate and play together.  Some versions of the game even encouraged its players to get up and move being sold with a pedometer, to be used to log their steps in order for them to level up.
Games have evolved tremendously throughout my life.  The first Nintendo was popular when I was young, it was a step up from the pixels of the Atari.  In the years that followed PlayStation, Xbox, Computers, and handheld devices like the Game Boy kept revolutionizing the way we were playing games.  With each new device the graphics got better and we all watched amazed wondering how the gaming industry would top its self.
When smartphones took over and completely changed our culture we suddenly had endless games in our pockets, games like Angry Birds were all the rage, but in a lot of ways those games returned to a simple premise and graphics.  The step had not been taken yet to show us what our phones and gaming could do to change our perspective of gaming.  However, Pokémon Go was released not even two weeks ago in the United States and the result has been a sweeping cultural phenomenon throughout the United States.
Brittany Bray and Cody Conley catch Pokémon in the the downtown park in Pikeville with their two toddlers

This week I decided to give the game a chance, I'm not one to pass up a pop culture moment.  I knew absolutely nothing about the game, but before I knew it I had joined a team (#teaminstinct) and was spending a Wednesday night walking around downtown Whitesburg with probably 50 other people laughing and giving each other tips about where to go to catch new characters.  When I posted the idea of writing a piece about this game online I was instantly added to Facebook groups of local people giving each other hints.  People were sending messages to me about how much they were playing and how much fun they were having.  One recent high school graduate from Shelby Lane High School told me he had lost 10 lbs. since playing because he had been out walking so much.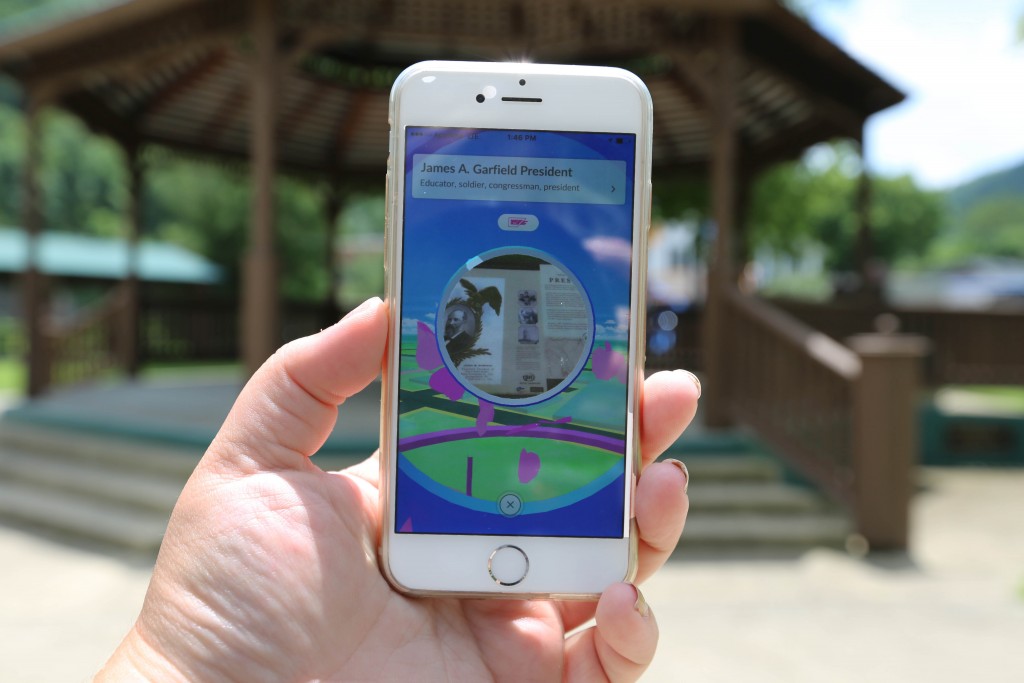 The game has faced a fair share of pushback and a lot of people are posting memes about the players online, but that's the world we live in; everyone is a critic and everyone has a platform to voice their opinion.  I skeptically started this process thinking I would think it was silly and move on or lose interest quickly, but I'm a bit of a social butterfly and this game has taken me out of the social media bubble and back into the world of laughing and smiling faces.
A criticism of the game is that it really is only beneficial for people who have access to a semi active downtowns and in some rural communities.  A lot of people are not close to the sites that tend to have more "stops" or "gyms" so they're missing opportunities to play.  There are ways however for gamers to help get their local communities on the map and to increase the possibilities of being able to play in their own towns as I'm sure the game will be evolving over time.  We recently published an article here on The Holler about mapping our rural towns for online GPS.
So have you been bitten by the Caterpie yet?  Are you out walking in your spare time and talking with friends you haven't seen in a while?  Have you recently visited a historical site in your community to hunt a Pikachu but ended up catching your 36th Zubat?  If not, maybe you should be.  Go explore your home town and compete with your neighbors, it may be more fun than you're giving it credit.