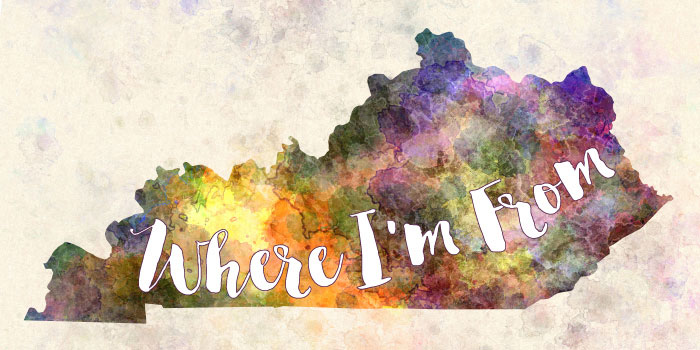 When Kentucky Gov. Steve Beshear appointed Harlan County native George Ella Lyon as 2015-2016 Kentucky Poet Laureate mountain people across the state celebrated, especially those from her home community on the far southeastern border. She proceeded another revered Appalachian, or as he eloquently coined, Affrilachian, Frank X Walker.  The Governor praised Lyon's work as a poet and teacher as "a portrait of Kentucky heritage and tradition."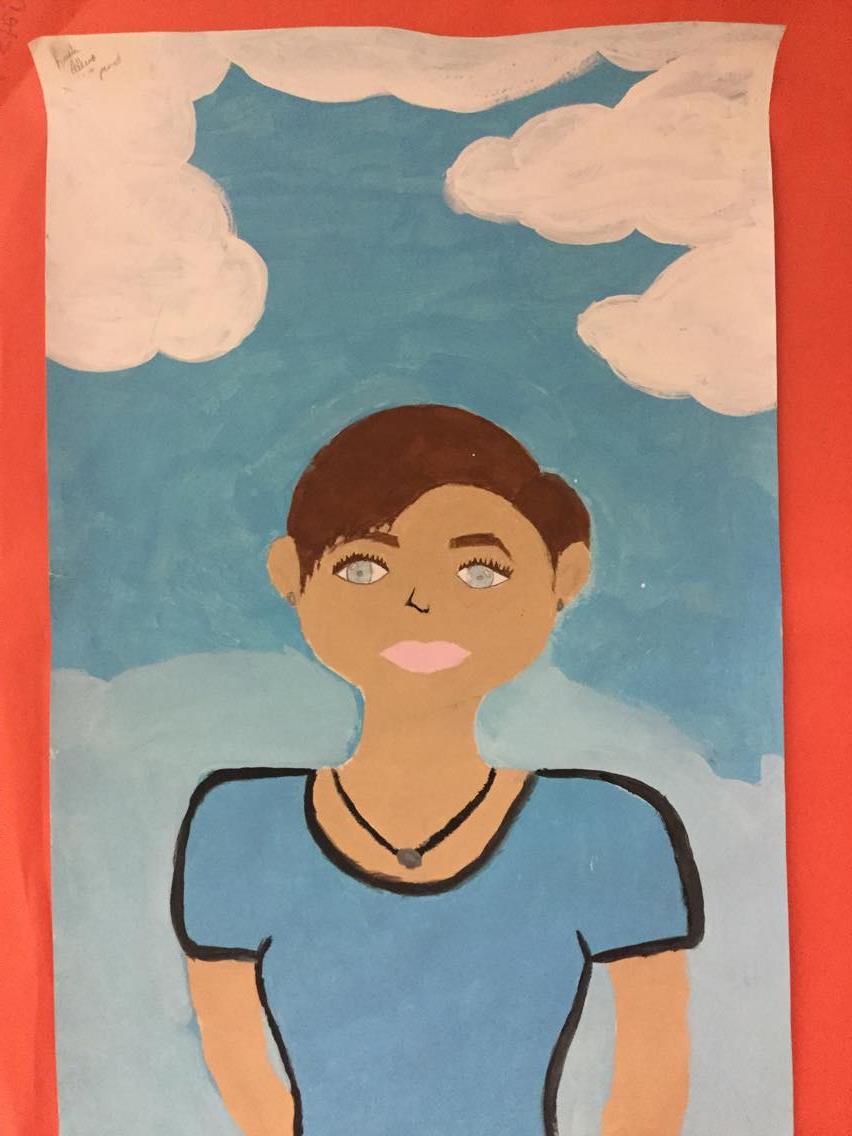 It is no wonder that current Harlan County teachers of Art & Humanities and Languages have lead the way on using George Ella's work to inspire students.
 Holler Fellow
,
Emmanuel Amana-Green
, started a new online learning community on the Holler,
Arts & Humanities
, after working with his World Language students on the Holler's most active community,
¡Grita Fuerte
!
Where I'm From
poems brought nearly 100 students together, sharing their poetry of place and accompanying self-portraits. Treat yourself to this student work below and 
here on the Holler
. Some poems have as many as 50 comments of praise from students in various districts.
While serving as poet laureate, Lyon hoped to collect
Where I'm From
poems from all 120 Kentucky counties. A
Kentucky Arts Council contest
that ended in December helped "explore the Commonwealth through memory poems." George Ella's poem of place began in 1993 and became Lyon's most award-winning and internationally acclaimed work:
Where I'm From
I am from clothespins,
from Clorox and carbon-tetrachloride.
I am from the dirt under the back porch.
(Black, glistening,
it tasted like beets.)
I am from the forsythia bush
the Dutch elm
whose long-gone limbs I remember
as if they were my own.
I'm from fudge and eyeglasses,
          from Imogene and Alafair.
I'm from the know-it-alls
          and the pass-it-ons,
from Perk up! and Pipe down!
I'm from He restoreth my soul
          with a cottonball lamb
          and ten verses I can say myself.
I'm from Artemus and Billie's Branch,
fried corn and strong coffee.
From the finger my grandfather lost
          to the auger,
the eye my father shut to keep his sight.
Under my bed was a dress box
spilling old pictures,
a sift of lost faces
to drift beneath my dreams.
I am from those moments–
snapped before I budded —
leaf-fall from the family tree.
---
This poem of place activity gives students appreciation for their own culture and helps them dig deeper into themselves. It pushed them to create art that is literary. Additionally, they connected with George Ella, who is from their own region."  -Emmanuel Anama-Green, Harlan County High School
"Its important for students to express how they see themselves. When they can put that into visual and literary art forms, they grow multiple skills." – Gloria Newsome, South Floyd High School
Excerpts of Where I'm From poems by Harlan and Floyd County students. See full poems or join  in the Arts & Humanities Holler
From no bad words and stop crying about it
I am from the kind hearts and open minds.
I'm from the hills and a family who never know when they're too loud.
I am from the hallow where we fight one another, but still fight for each other.
I am from the deer hunters and the cigarette smokers
I am from the moonshine makers the farmers and the outlaws
I am from the tiny trailer that's creepy at night
From eat it or wear it and don't say shut up
I am from Freewill Baptist of Ligon that sits on the little hill
I am from Prestonsburg Highland, Pepsi, and Flamin Hot Cheetos
From the toe monster story that my pretty mamaw used to tell me when I was hugged up to my fluffy dog
From the coal, the war and the mines. I am from fireplace
I am from baths in the kitchen sink
From the deadly cancer, the beaten hearts, and the cold hard ground.
i am from a straightener from my sisters room, and where we never failed to make timeless memories.
i am from no friends over on saturday night if they don't go to church.
I am from the Roses, the oak trees towering over 100 feet
I am from the laughter at the diner table and the casting of a fishing rod at the lake.
I am from the smaller homes that seem out of place
From don't back up and never back down, to get up and pipe down.
I am from dirt roads and handshakes.