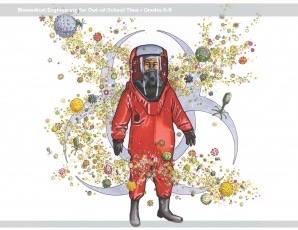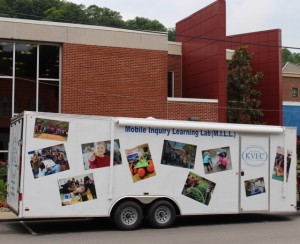 Last April, Kentucky Valley Educational Cooperative (KVEC) launched the Mobile Inquiry Learning Lab (MILL) to provide resources to teachers in the region for engaging students in inquiry based learning experiences. The MILL is a 24 foot long multi-purpose learning space that can travel throughout the region. The exterior of the MILL has a "skin" consisting of photographs of regional students engaged in active learning. The exterior of the MILL serves as a mobile billboard to help communities visualize the powerful learning taking place in schools across our region.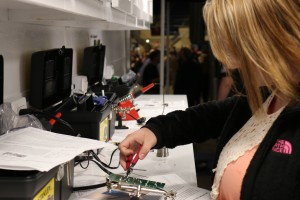 Because everything is interchangeable, the MILL can be outfitted with robots and electronic devices at the request of one school and then re-outfitted with 3-D scanners, printers, and maker materials to meet the needs of different schools.  This Spring 2017 MILL Tour features Outbreak Alert! Engineering a Pandemic Response.
Unit Overview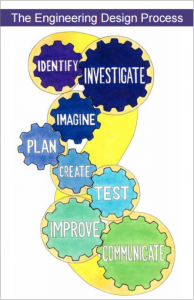 In a world where we are more connected than ever, diseases can spread rapidly! Youth will become biomedical engineers as they explore how to prepare for outbreaks of highly contagious diseases. They will use the Engineering Design Process to design an antiviral to stop a newly discovered virus from infecting a model cell.
Designed for Middle School Students
Addresses KAS for Science and Engineering
·             7-LS-1

·             8-LS3-1

·             8-LS4-4

·             MS-ETS1-1

·             MS-ETS1-2

·             MS-ETS1-3

·             MS-ETS1-4
Process for Participating in Outbreak Alert!
Register below!
Attend training on Friday, Feb. 17 at KVEC (May send one or more teachers from each school, but each school will receive one set of general materials and consumable materials for the number of classes they identify.)
Secure a date for MILL and determine if you have a driver. MILL will remain at each site for 1 week.
Before MILL arrives, complete 2 prep activities in your classroom.
When MILL arrives, set up and complete the Pandemic Response Unit with the classes you identified.
Prepare MILL for next group.
Post pictures/video on Holler.
Loading…