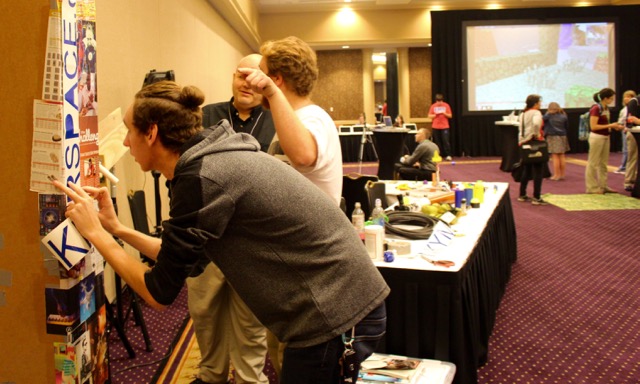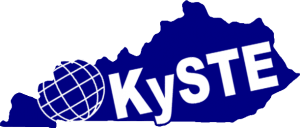 The Kentucky Society for Technology in Education (KySTE) Conference began today in Louisville. Department of Education Commissioner Stephen L. Pruitt opened the three day gathering, encouraging teachers to be innovative and lead. "The opportunity for me to come here at this point in time is amazing. Outside of Kentucky, we're seen as a real leader. We've been nationally recognized as a top 3 state in the use of data." He went on to brag about statewide educators' use of online report cards, digital readiness data, and parent involvement in technological learning.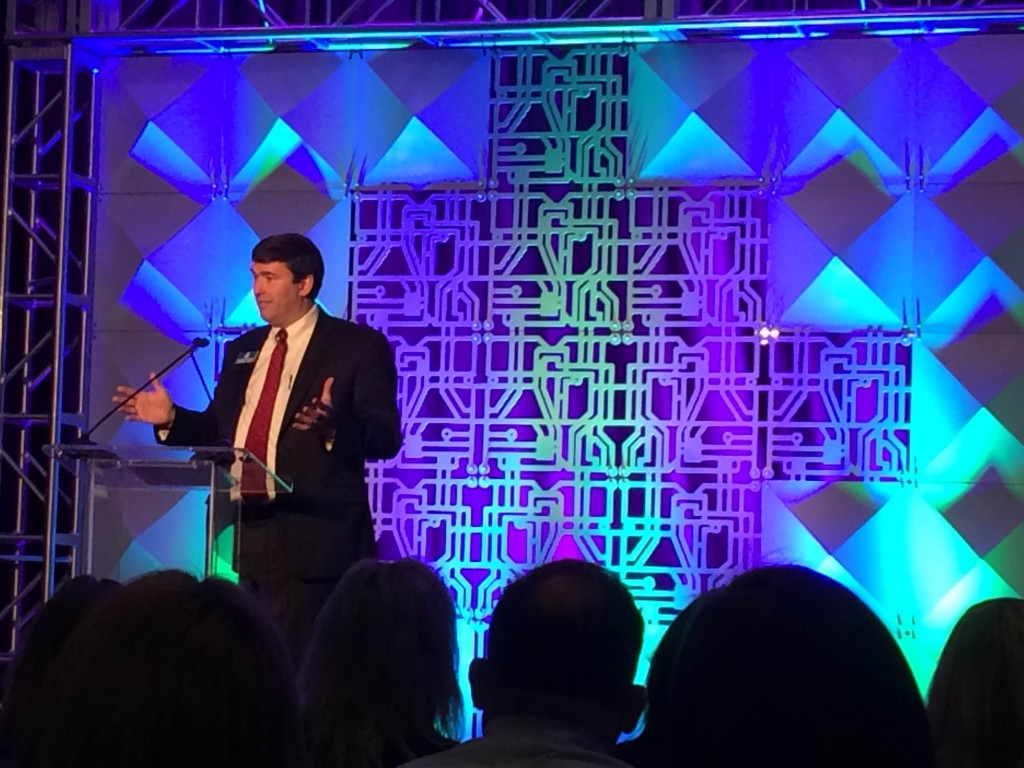 "We've seen a 23% growth in K-12 students in technology based competitions at universities… Every child should have every opportunity to do anything they want once they step off that graduation stage," Pruitt said leading to remarks on the Every Student Succeeds Act.  He further shared his plan to host eleven town hall meetings across the state in coming months and encouraged participation. "What do we value in Kentucky? I need you to come out to these town halls. I need you to be engaged… I want to have a bigger conversation, not the same old accountability conversation. I want innovation. We have to help one another make good, research-based decisions. If we continue to do what we've always done, we're gonna lose out."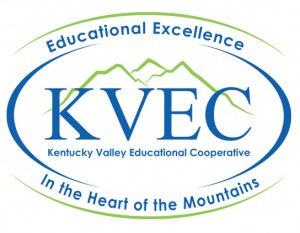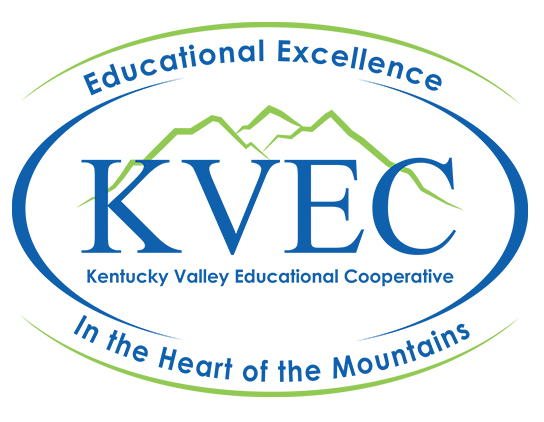 Commissioner Pruitt will be hosted by the Kentucky Vally Educational Cooperative (KVEC) for a town hall in Hazard on March 31st. The event will be live streamed through theholler.org, beginning at 6:30 pm.
Follow #KySTE16 on social media and check back here for updates on Makerspaces, e-learning, robotics, and more throughout the conference.
---
UPDATE 3.9.16 4 pm:
Wednesday assembly will culminate with this evening's jazz concert, vendor grand opening, and basketball shootout in line with this year's "Take IT to the Net" theme.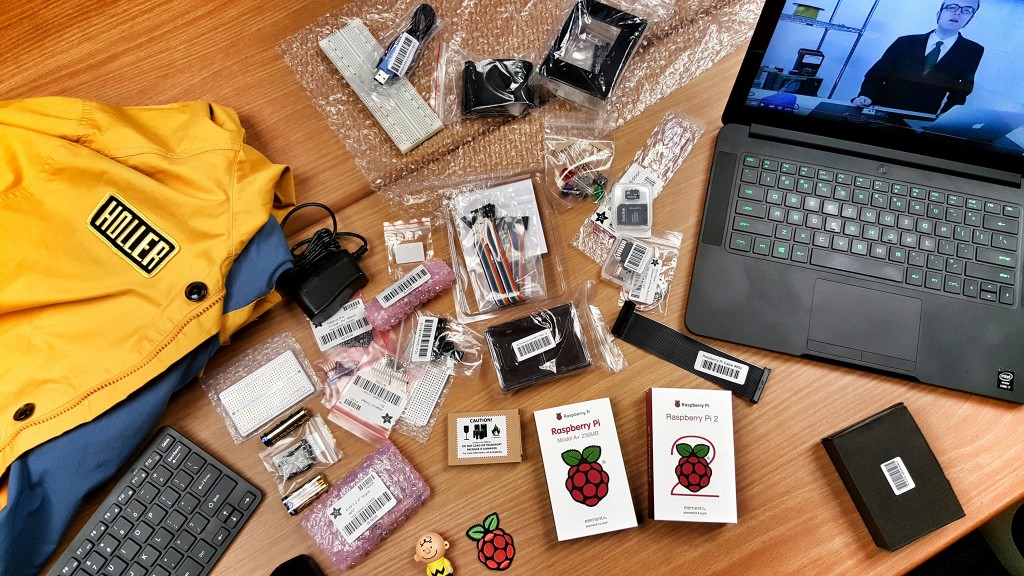 Tomorrow a hands-on Makerspace Playground (similar to The Holler studios) will be set up in the Galt House to visually supplement sessions throughout the conference on funding, planning, designing, promoting, and managing spaces to serve as community centers with tools. Makerspaces represent the democratization of design, engineering, fabrication and education. Over a dozen conference blocks feature Makerspace focused sessions, ranging from 101 to developing "The Complete Technology Integrated Classroom." Half of these sessions will take place in the Playground with #KyGoPlay. Dozens of robotic toys, legos, machines, drones, robots, and programs will be featured and a full demonstration schedule can be found here.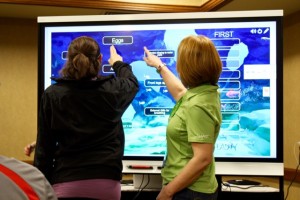 Five Wednesday sessions were presented by SMART Technologies to lay the groundwork for two more days of demos in the vendor hall with their devices and software. From formative assessment to synthesis, SMART tools can support various ways to utilize student devices in the classroom, easily create activity-based learning, as well as facilitate the balance of small group, whole class, and individualized learning.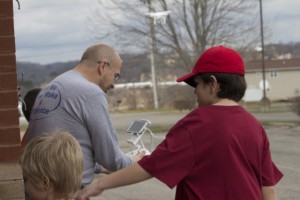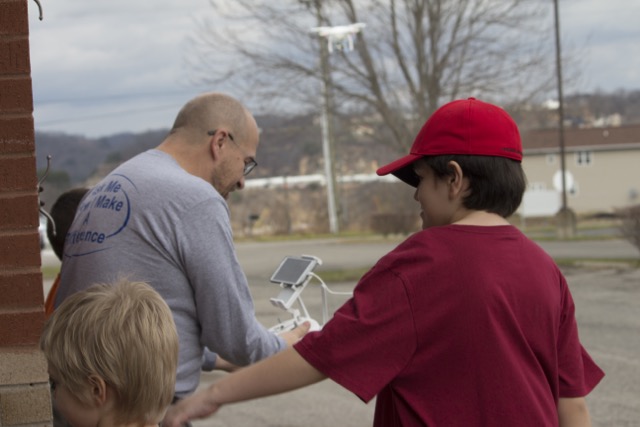 KVEC Tech Lead, Andrew Castle @acastle, will offer a session on "Breaking Barriers with Technology" on Friday at 10:30 am. Join Andrew to learn about KVEC's Race to the Top Grant, currently changing rural education by using instructional technology to tackle some of the unique issues faced by schools in southeastern Kentucky.
---
UPDATE 3.10.16: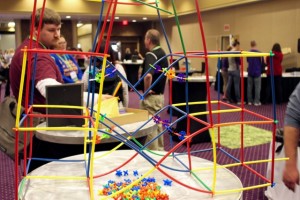 Day two of KySTE has kicked off with a huge Makerspace, BreakoutEdu games, #KyGoPlay and themes of digital literacy for 21st Century leaners. In a social media and branding session first thing this morning, #EdChat co-creator Steven Anderson, shared that the highest demographics using social media are school aged kids and teens.
This isn't surprising, but the fact that the most popular topic on Twitter is Education came as quite a shock to the room full of educators. Anderson spoke in length about the necessity to share out success stories from classrooms, social media being one easy, free, and student-centered platform.  How do our classrooms influence that significant portion of 500 million tweets a day? Are students sharing stories from your classroom? Similarly important, are you following the stories from @KVEC_ARI, @ARIstudents and @Holler_network on Twitter?
A "born digital" session on personalized learning for 21st Century students offered even more statistics. While access to high speed broadband is still an issue in our region and throughout rural communities, nationally 87% of kids and teens have instant internet access. Their internet time is up and TV time is down. They are truly digital citizens.
This presenter made every case that students just don't learn the way their teachers did. They are reading and writing all day, mostly on smart devices in their pockets, and in really specific ways. They skim, send an average of 60 text messages a day, and 64% of teens have created original content for websites (including social media). Why wouldn't we be asking students to publish their classroom work instead of just turn it in?
The Holler is the perfect place to feature student work; whether multimedia, individual, or collaborative, and on any topic! Are you already using the Holler to showcase your classroom, student work, creativity, and more? We'd love to feature your process and success. Want to have more Holler in your classroom? Contact @tanyabernice
---
UPDATE 3.11.16: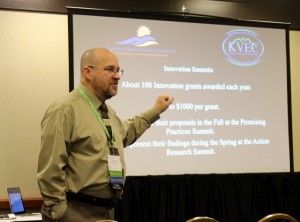 As the 2016 KySTE Conference comes to a close, Appalachian Renaissance Initiative is highlighted in the final round of sessions.  From technology roll outs and Professional Action Networks to the Student Senate and Innovation Summits, @acastle is spotlighting KVEC's work to overcome the historical barriers to educational success in the mountains. Andrew shared "Half way through the Race to the Top – District grant now, lessons learned are revealing themselves, feedback is rolling in, and we're connecting kids and educators to what they need better than ever."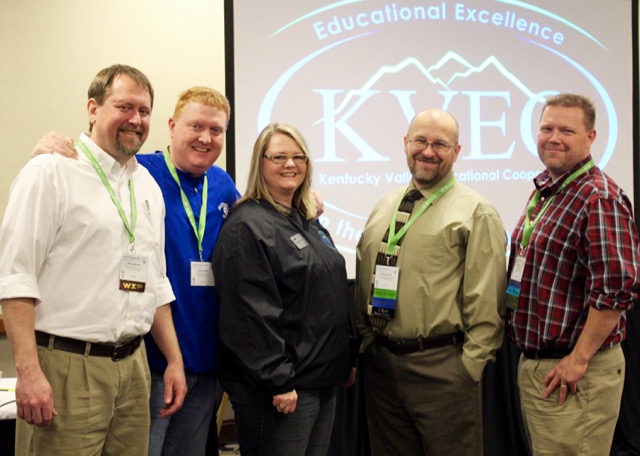 Stephanie Younger @ssiedentopf, an Appalachian Technology Institute teacher at Belfry High School also presented on her ability to be flexible, act quickly and "thrive like a phenix rises out of the ashes. In a high poverty rural school, two math teachers were able to successfully integrate technology and increase student engagement in their classrooms." The ARI teachers from Belfry shared various technologies, free applications, and platforms for both PCs and Apple products.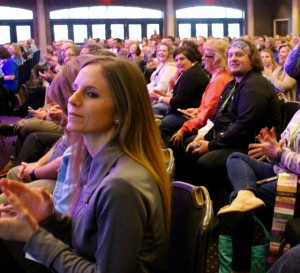 The closing ceremony celebrated KySTE board members and the crew of STLP students who wore referee jerseys throughout the event and helped participants navigate the conference and troubleshoot. Door prize and raffle winners were recognized and a video recap of the conference was meet with big applause. Outstanding Teacher of the year, Heidi Neltner, Outstandin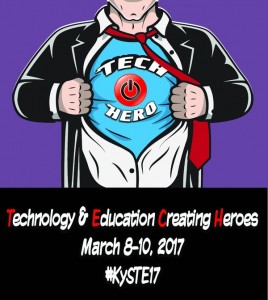 g Leader, Dr. Terri Cox-Cruey, Outstanding Technical Support, Dave Carty, and Making IT Happen award winner, Marty Park all accepted their awards and a grand invitation to #KySTE17 March 8-11, 2017 rounded out the conference. Next year's theme is TECH: Technology & Education Creating Heroes!
Look for our next Tech Tuesday release on March 15th for more conference takeaways and big opportunities in technology!