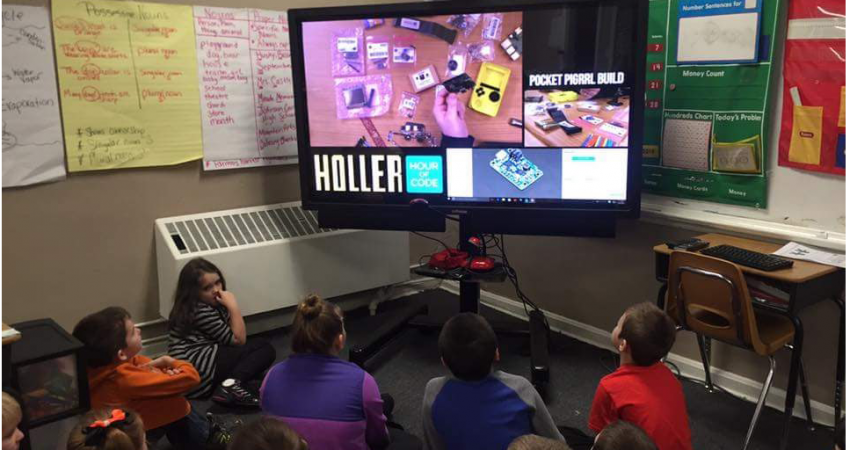 Since proving we could break a state live streaming record at October's Promising Practices Summit with 10 concurrent live streams attracting 3,200 international viewers, The Holler continues to provide this service. ARI teachers have even began to welcome the world into their classrooms via live stream. In the past month we've seen lessons on standards-based learning in a Magoffin County math class, a full classroom redesign (ditching the desks!) in a Jenkins second grade class, and on Pi Day (3-14) we live streamed the Search for Pi from Fleming-Neon Elementary. All live streams are archived on the Holler's live stream channel, as well as here on the Holler.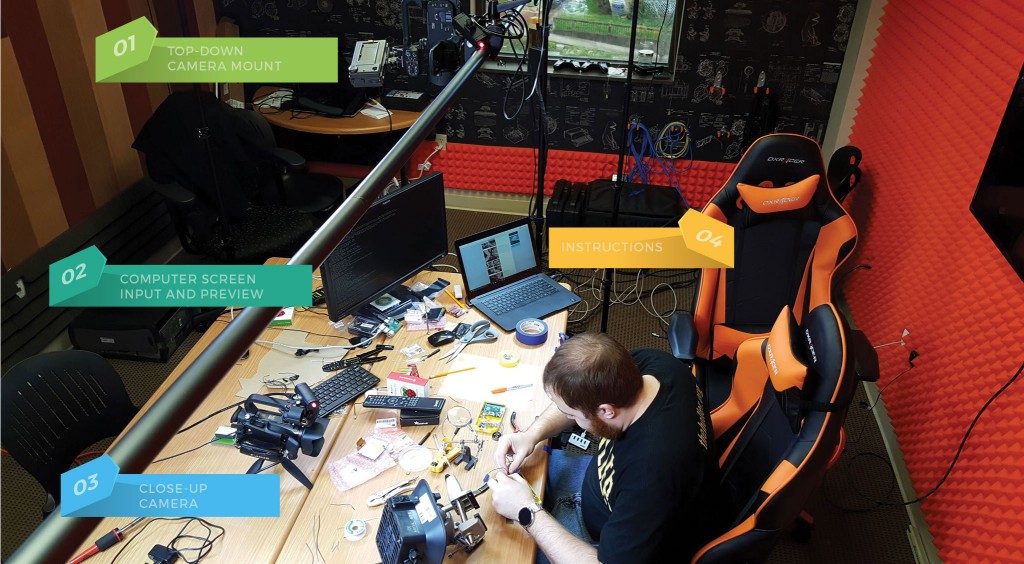 The second issue of Head of the Holler, a digital publication for east Kentucky teachers, featured How we stream at The Holler, including a detailed equipment break down with pictures and instructions: "Streaming live video is easier than ever, but it is not without its challenges. Many schools and organizations are interested in streaming live, but may not know where to start. We have been working very hard at The Holler to streamline the process."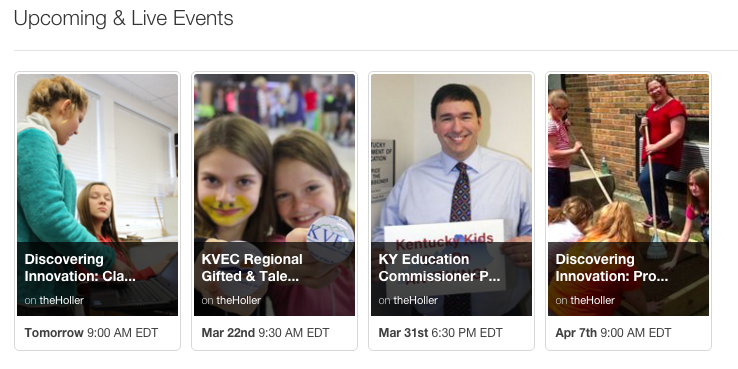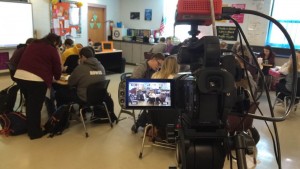 There are plenty opportunities to catch ARI teachers in action in the next few weeks through the Holler live stream. From more classroom redesigns and project-based learning, to a KVEC regional meeting of Gifted & Talented educators and a town hall with Kentucky Education Commissioner Pruitt, the live stream schedule is full. The Holler also has some in-studio streaming planned of 3-D printing and Rasberry Pi building. Check here at the Holler and the Holler's Live Stream Channel for updates and archival footage! The KVEC Calendar, featured in every Tech Tuesday, is also a good reference.
If you'd like to host a live stream in your classroom or community, contact the Holler team!