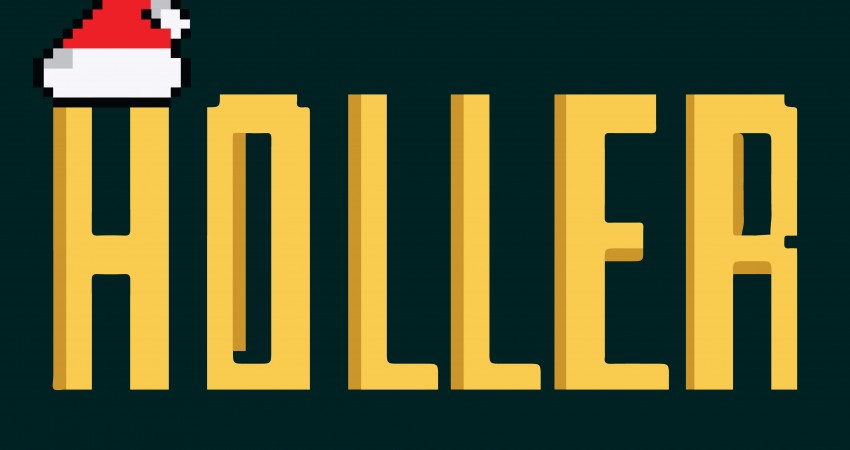 We've had a big year at Kentucky Valley Educational Cooperative (KVEC) and here at the Holler! Congressionally designated Digital Promise and the U.S. Department of Education named KVEC a National Education Innovation Cluster, presenting a video series spotlighting the Appalachian Renaissance Initiative.
Our annual Summits in April and October transitioned to a more technology-based delivery and connected well over 10,000 people across 20 countries. Through Professional Action Networks, FIREshare Fellows and Holler Fellows, the Holler doubled its annual readership, student contributors, and registered users, as well as launched one of our largest and most active communities, ¡Grita Fuerte!, full of rural Spanish learners.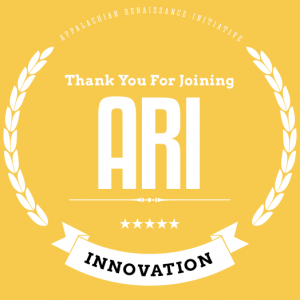 As the year is wrapping up, we wanted to take a moment to shine a spotlight on some of our top stories from 2016. Below are a couple Holiday specials and a full year of highlights! We are always excited to share the good work of our schools and students. Keep sending us your stories so we can find new ways to collaborate in 2017.  Enjoy your Winter break and time with family!
---
Happy Holidays & New Year

Holler Holiday Specials
Post-it Note Christmas Mural Timelapse by Letcher County Teacher in Downtown Whitesburg. This Holler story was viewed nearly 3,000 times and picked up by state-wide and national news outlets.
Las Posadas: Christmas Around the World Livestream lesson from Spanish students at South Floyd High School. Over 1,000 students and learners of all ages watched this video live on December 8th.
---
January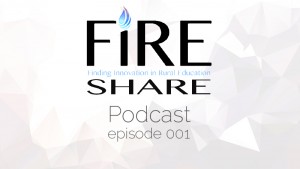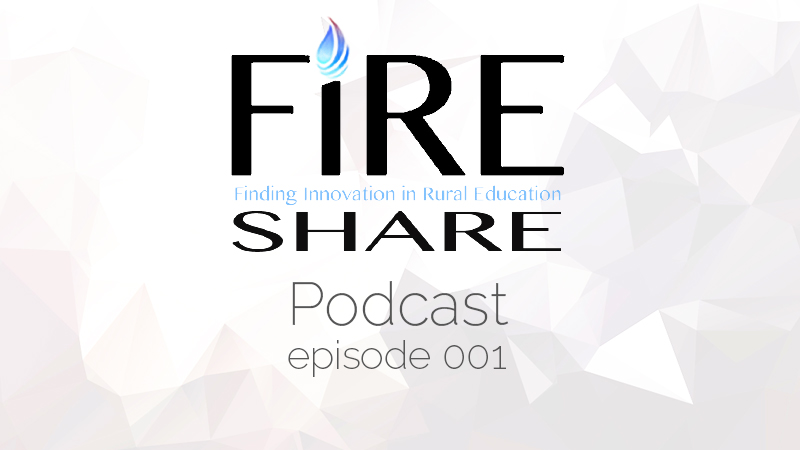 FIREshare – Finding Innovation in Rural Education, launches first podcast!  This new space is for educators, students, and the communities around them to share the spark of how they're working together to ignite a new generation of leadership and learning. WYMT went on to cover this story and a Fellowship began in August, producing dozens of student Holler content by year's end.
See full story here.
February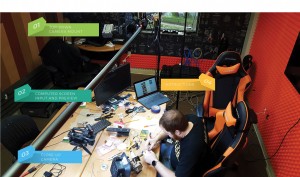 Head of the Holler issue 1 is released! A digital publication for east Kentucky teachers is born to share Holler makerspace specs, theory, and skills to create place-based learning and gaming content.
See full story here.
March
Question Formulation Technique (QFT) trainings sweep east Kentucky classrooms.  Dan Rothstein, Co-Director at the Right Question Institute and Co-Author Make Just One Change: Teach Students to Ask Their Own Questions, visited with Appalachian Renaissance Initiative teachers to share his expertise with QFT and learn how local teachers are using this strategy in their classrooms.
See full story here.
April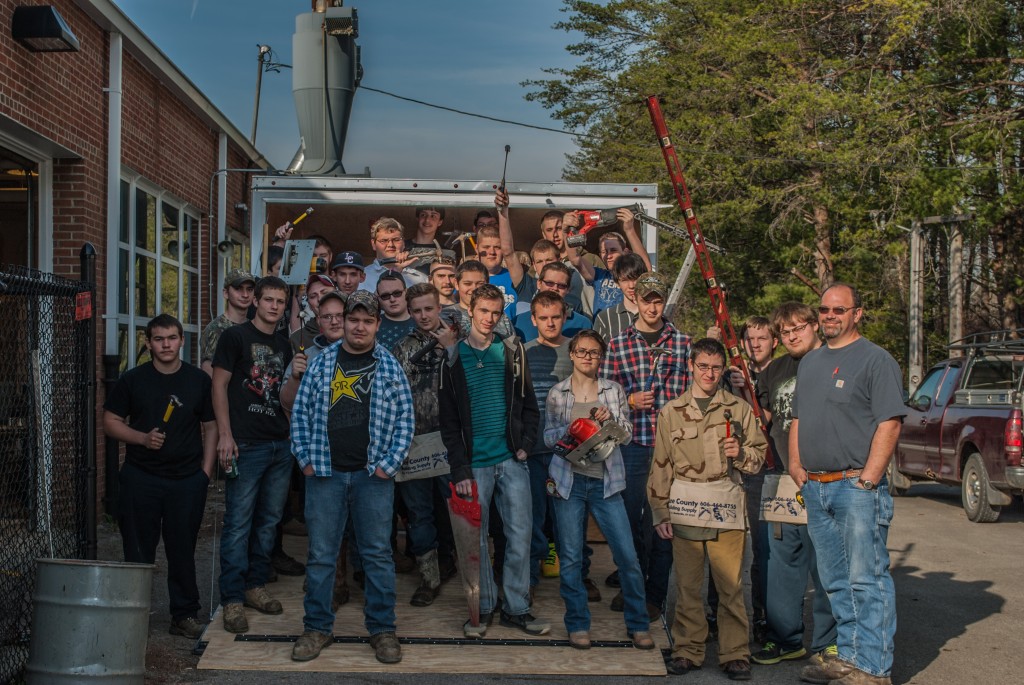 Mobile Inquiry Learning Lab (MILL) is complete! Students from three counties retrofit the long anticipated MILL at Lee County Area Technology Center just in time to launch the interactive makerspace to over 1,000 attendees at the Appalachian Renaissance Initiative Action Research Summit in Pikeville, KY.
See full story here.
May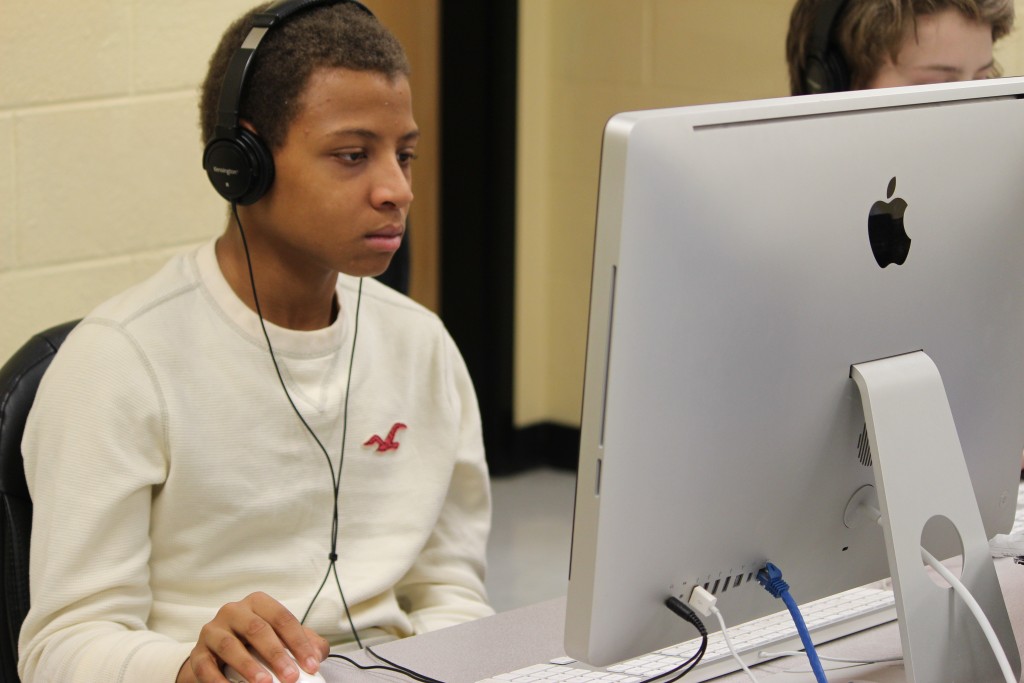 Project Prevent reaches hundreds of students to reduce violence against children and youth, by addressing trauma-related mental health concerns that are often at its root. Ripple Effects is the name of the technology-based program selected to anchor this project, the only children's mental health intervention that is both comprehensive and technology-based.
See full story here.
June
Tiny House Design Competition begins Building it Forward, with three districts, Lee, Knott, and Pike, allowing students to design and build three tiny houses together, bridging subjects like math, science, english, technology, design, economics, and sociology. This new venture has the potential to affect Inquiry Based Learning and the economic landscape of Central Appalachia. Tiny Houses will be displayed and auctioned on April 12 at the ARI Summit in Pikeville.
See full story here.
July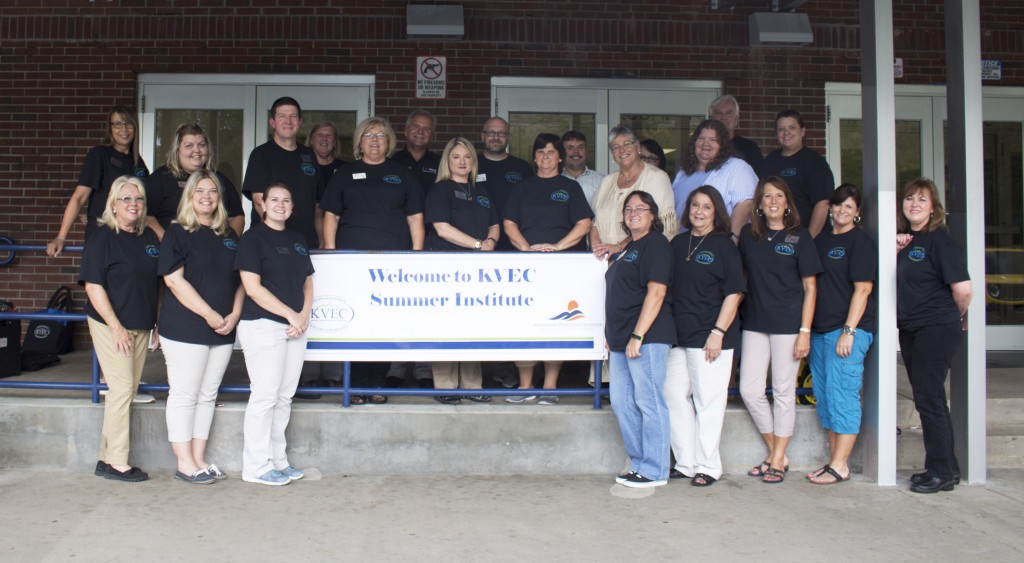 Professional Learning 'Agents of Change' Summer Institute welcomes nearly 350 educators to the 2016/2017 academic year from all over the region at Knott County Central with over 70 sessions ranging from topics "Expanding Working Memory" to "Blended Learning", moving teachers to redesign their classrooms, incorporate project-based learning, and much more!
See full story here.
August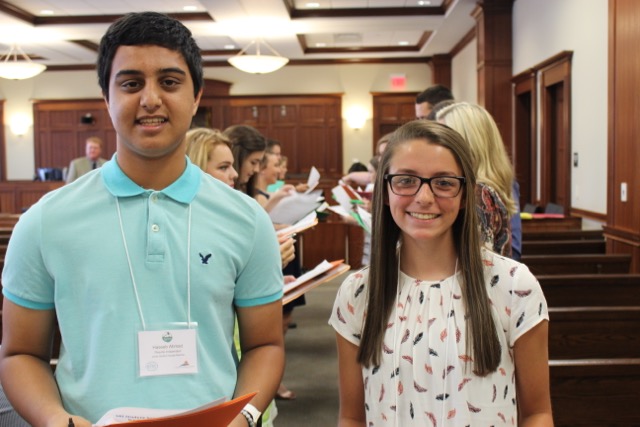 Appalachian Renaissance Initiative (ARI) Student Senate, 34 students representing 17 districts, take oath to serve throughout the 2016/ 17 academic year. Student Senators will work toward a more participatory role for students, as full partners in their education, through avenues of academics, community service, and school culture, focusing on themes of community health, economic development, and energy.
See full story here.
September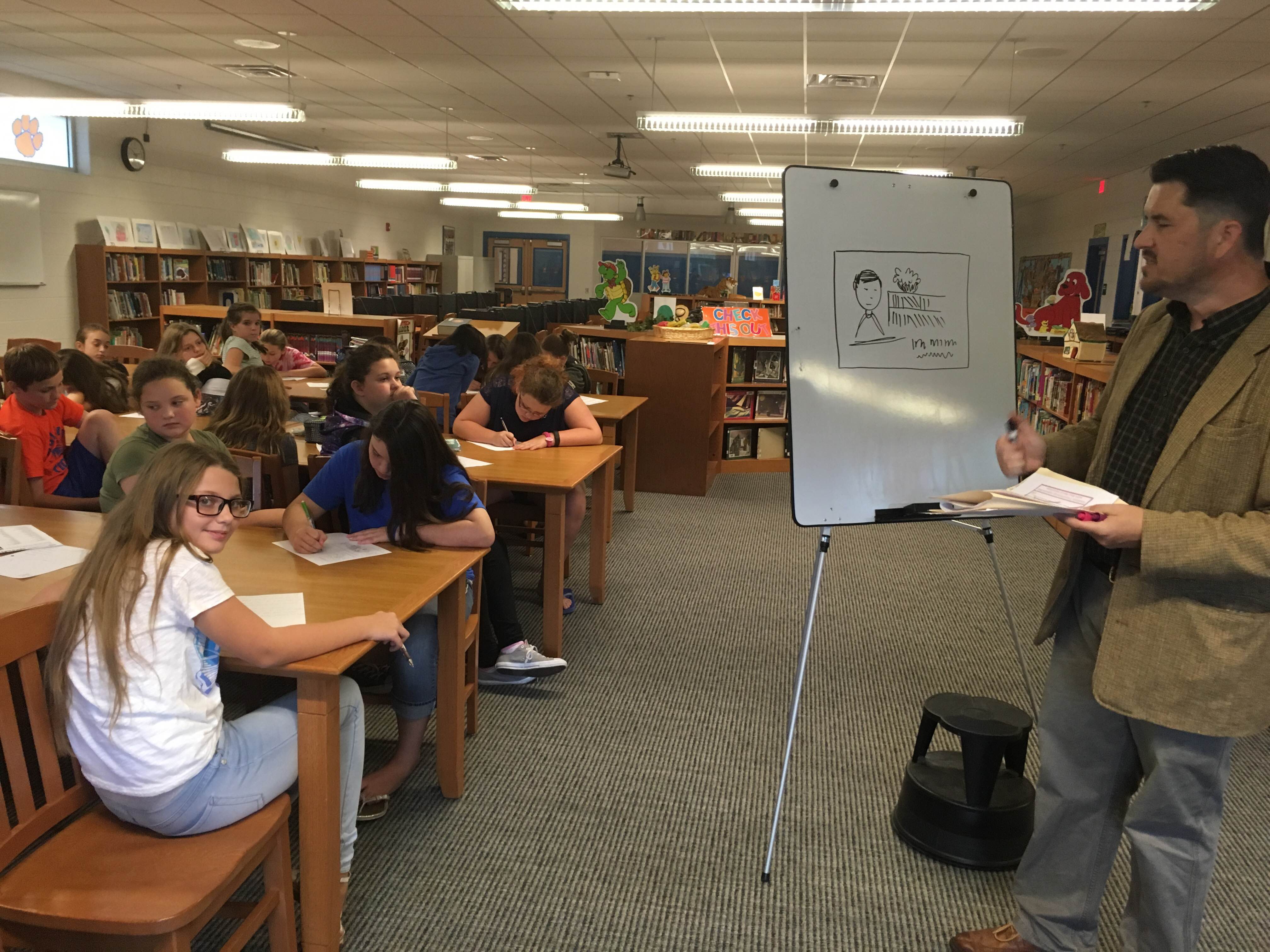 The Art Workshop with illustrator Chris Epling kicks off, partnering with Project Prevent to bring a combination of creative writing and visual arts project-based learning to students across east Kentucky through a Holler video series. This year's workshop centered around the challenges and potential pitfalls facing rural students. Thirty-five picture, chapter, or comic books will be published through our Students Transforming Appalachian with Real-world Solutions (STARS) program and six will go on to enter an entrepreneurial program launching their books as businesses. Finalists will be announced in the new year.
See the full workshop series and stay tuned here.
October
Students win top prizes at Appalachian Health Hack-a-thon, including students from Pikeville, Paintsville and Letcher County participating in the event virtually — working with their teachers, KVEC staff, local subject matter experts, MIT, and software developers from Pivotal, a technology company based in New York. Many of the students came to school during their fall break and even missed Homecoming festivities.
See full story here.
November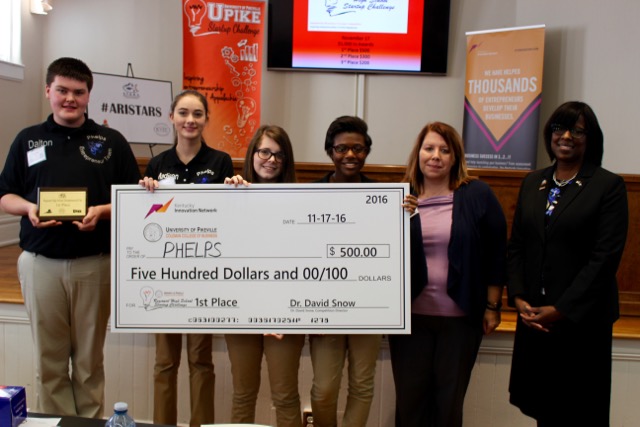 Kentucky Lt. Governor Hampton joins KVEC Student Entrepreneurial Challenge, addressing student business owners in the midst of Global Entrepreneurial Week, November 14-20, taking place across 157 countries. Phelps High School team, PierSmart, won first place for their water filtration technology, while both runner-ups provide healthcare solutions.
See full story and video here.
December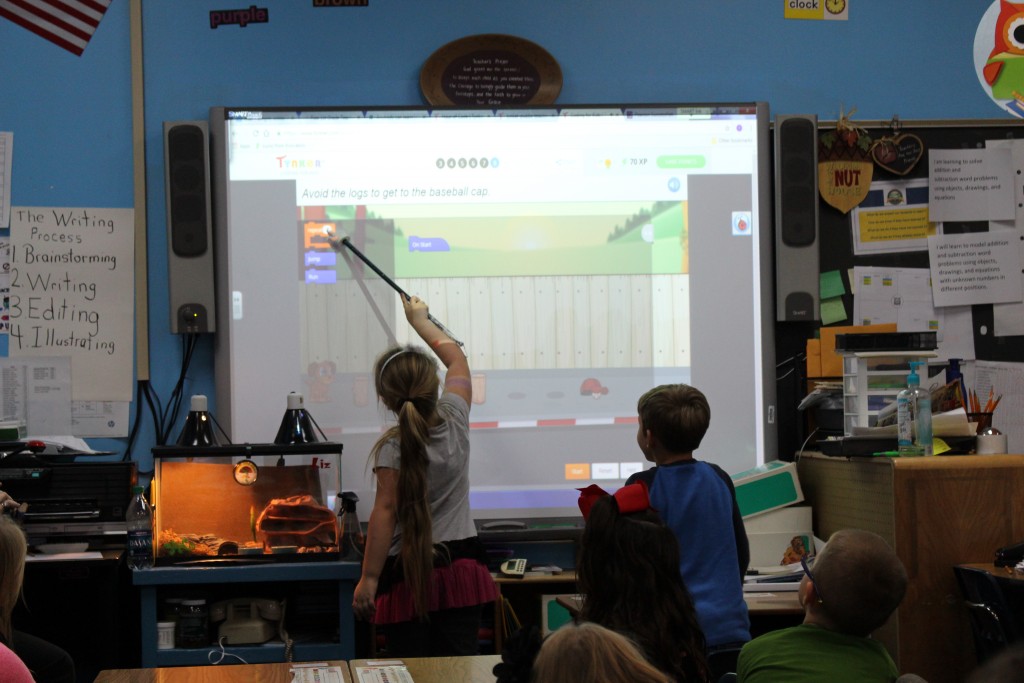 Students of all ages joined International #HourofCode event by coding for at least one hour between December 5-11. We know that whatever field our students choose, whichever jobs they imagine and invent, their ability to succeed will increasingly depend on understanding how technology works. Thousands of local learners joined 10 million across the globe and were entered to win technology prizes for their classrooms. Winners will be announced in the new year.
See full story here, and teacher stories here.
Check out the Holler 404 Monster game created in a live #HourofCode stream here.